Via "PharmaInvest"
Terry Cui not only maintains an investor's mindset of being calm and rational, but also establishes himself as a passionate entrepreneur.
"People with an entrepreneurial spirit invariably have a restless heart and are always hoping to achieve better results." These were the first words Terry Cui, founder of Nanos Medical, said to a correspondent from PharmaInvest in his Shanghai office the day before the static management in Shanghai's Puxi.
At the age of 23, when most people are still working for others, Cui has already started his own business as CEO, which, according to him, was a time when he ventured into business driven by pure enthusiasm and in result he experienced great pleasure by an early success, and the company successfully achieved trade sale after more than 3 years of business.
After a break for over 20 years, Cui, now not being a passionate young fellow, resumed entrepreneurship. Following the success of his first venture, he pursued further studies at the Wharton School of the University of Pennsylvania, the No.1 business school in the world, and then worked as a senior consultant at the famous Boston Consulting Group in the U.S. He also served as Vice President of CITIC Capital, responsible for healthcare, agriculture and bio-industry project investment in Greater China. Nanos Medical is the product of Cui's experience, i.e., rational thinking and profound insight.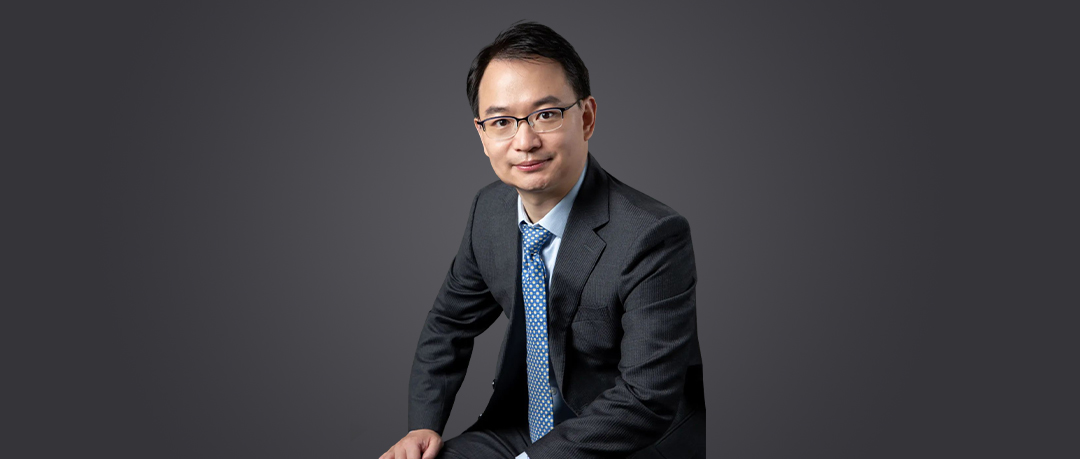 Terry Cui, Founder and Chairman of Nanos Medical
"You may have heard that many people start their own business as a result of individual's perceptual knowledge, such as understanding of a certain product, interest in a certain disease or technology. But frankly speaking, Nanos Medical's choice to engage in the ENT medical device segment is entirely the result of rational consideration and business logic. As we recognize the consumer strengths, competitive market and future development trend of this segment, we would like to be committed to this segment and deliver the finest solution." Cui admitted in the interview.
The growth of Nanos Medical is as rational and fast as Cui envisioned. Since its inception in 2015, Nanos Medical has concluded several rounds of financing totaling more than USD100 million, and has successfully acquired mature companies such as Chengdu Mechan and Endodoctor, a well-known German endoscopy company, with an average CAGR of more than 200% in the past 4 years.
Regardless of rationality, the founding of Nanos Medical is impossible without Cui's great emotion, which is manifesting his strong desire for the pursuit of a meaningful life.
"I've barely talked to anyone about the event that triggered me to consider venturing out again. It was one day 10 years ago when I, as an investor, visited a German manufacturer of artificial robotic arms, and I was shocked by a patient with high double arm amputation could actually use the robotic arms to complete some simple grasping and handshaking actions after more than three years of being trained by that company. To me, this technology was only found in science fiction movies, from which I came to realize the possibility of technological advances contributing to the advancement of the medical industry and society as a whole. Therefore, I was willing to look for my own opportunity to make some real changes." Cui said.
Rationality vs. passion, seriousness vs. desire, are quite contradictory and harmoniously united across the journey of Cui in founding Nanos Medical. Perhaps the most apt description of this condition can be borrowed from Elon Musk's popular quote: "Being an entrepreneur is like eating glass and staring into the abyss of death."
Venturing in the segment as a product-minded entrepreneur
Externally, M&A success stories represent the most intuitive icon for Nanos Medical: at the end of 2019, Nanos Medical successfully acquired Chengdu Mechan, which was dozens of times larger than its own volume at the time.
On December 23, 2021, Nanos Medical announced the completion of the full acquisition of Endodoctor, a well-known German company engaging in endoscope R&D, manufacturing and service. The deal is the first overseas acquisition completed in the endoscope field by a Chinese medical device company in the ENT segment.
This seems to be a repeat of Cui's past successes as an investor. But Cui, who is venturing his second business, is no longer an investor who simply focuses on the return rate of each individual project. Instead, he puts his focus on his self-founded Nanos Medical, and chooses to stare deeper into the abyss of death, where he wants to gain the internal strength to deliver more sophisticated products.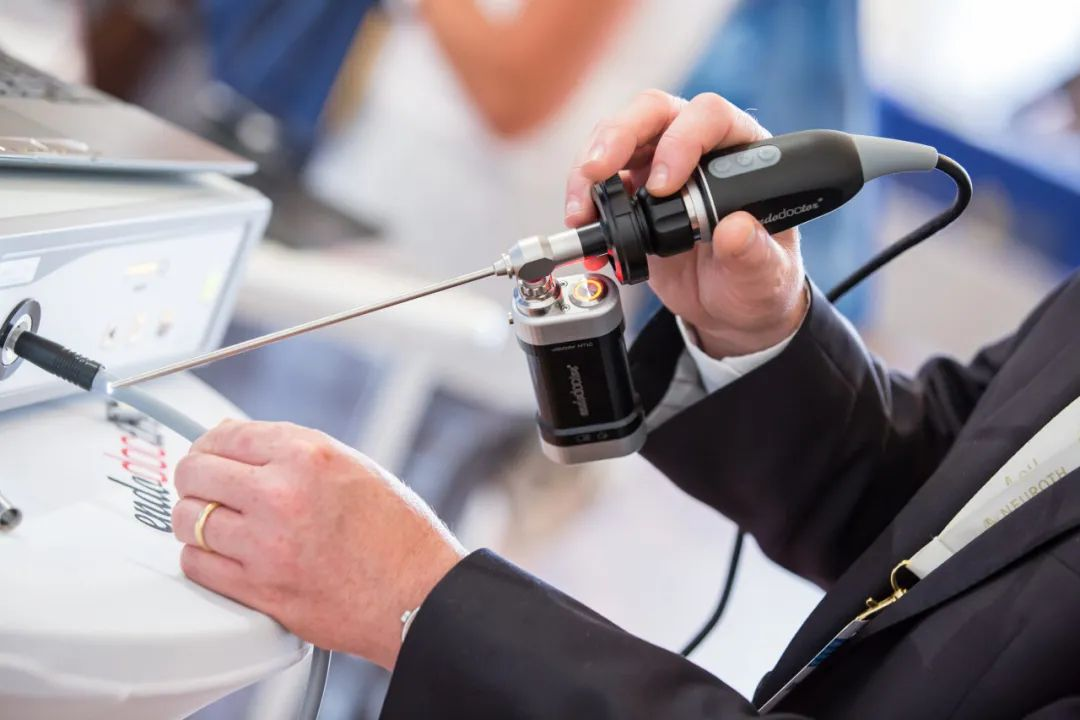 Endodoctor device (Courtesy of company website)
Cui pointed about that unlike the pharmaceutical field, the medical device industry, whether BD deals or M&As are involved, the focus of which is not on securing patents or commercial rights, but more importantly on localizing core processes and state-of-the-art technologies based on own capabilities, making it possible to improve in-house R&D capabilities more quickly.
"Speaking of License-in, instead of copying others' technology solutions, we absorb others' strengths in technologies and patents. Additionally, we at Nanos Medical play a key role in R&D efforts." Cui added, "We have a clear-cut deal mindset, or say, we often do not go for the commercialization rights of individual products. As these BD deals are easier to nail, we are more concerned about the core process and technology needed."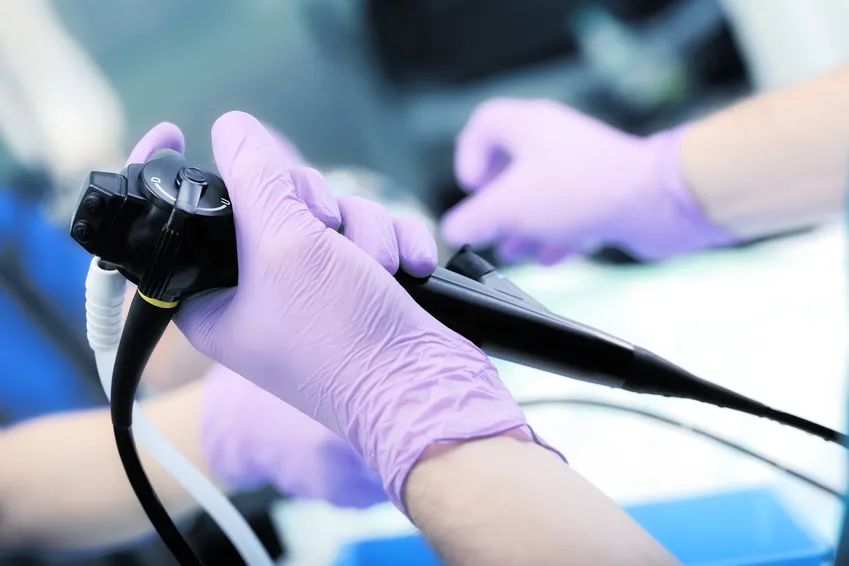 Endodoctor device (Courtesy of company website)
Despite not having a background in medicine, Cui, with an expertise in science and engineering after graduation from Shanghai Jiaotong University, is very interested in hard-core technical details. This, coupled with his market-oriented mindset and a keen insight, allows him to often come up with unexpected ideas for product optimization and improvement.
"Cui makes great efforts in visiting clinical experts and understanding doctors and market needs, and he always lays emphasis on the need to implement the market-oriented approach to his associates. It is because of these that he has a particularly deep insight into the market and clinical pain points, and often presents this feedback to the R&D team for verification and improvement. He does not have a relevant professional background, but he is better than an expert." Zou Qianwen, Vice President of Business Development and Strategy of Nanos Medical, on her impression about Cui.
"Among the products and technologies we develop, a unique design nicknamed 'Cui's Handle' is the masterpiece contributed by Cui." Wang Chen, once a partner of the early institutional investor of Nanos Medical and later a vice president of Nanos Medical, mentioned.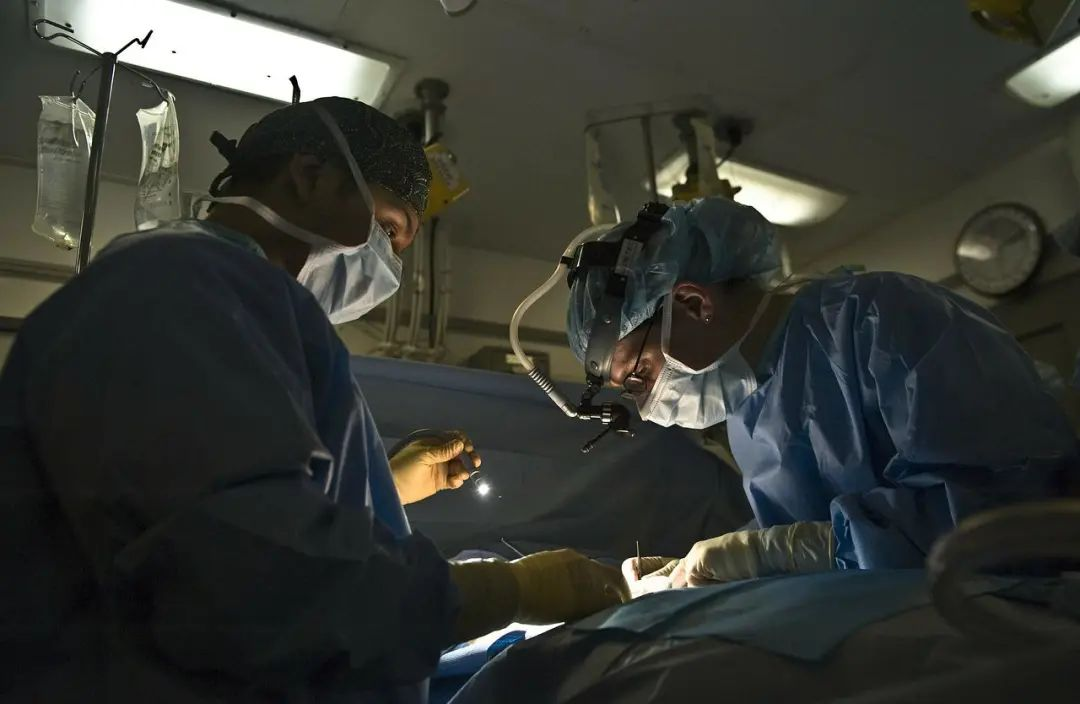 Courtesy of the common image library on WeChat official account
"When performing functional endoscopic sinus surgery, the surgeon will use a surgical power system, which simply translates to a grinding drill bit and a planing bit, each of which needs to be connected to a handle. Following the guidelines set by foreign companies, this handle looks like a 'straight pen', and the surgeon seems to be used to the wrist posture of holding a pen for a long time. After one surgery, however, the surgeon will feel fatigue and wrist stiffness, which directly affects the next surgery." Wang Chen said.
"Cui brainstormed the idea that the 'pen'-like handle may be adapted to a 'pistol'-like one, or say adding a detachable grip to the handle to provide a hand support, so that the surgeon can decide to use it according to the surgical process and site. I didn't expect that the prototype was well received by surgeons after they tried it out, as they were impressed by the design of the new handle!" Wang Chen added.
"For so long, neither the manufacturer nor the surgeons expected to improve the handle, because every multinational manufacturer offers a "straight" handle, but Cui did." Wang Chen pointed out, "This is his distinctive part, as he can always think out of the box, observing outside the system to address the problems within the system."
Achieving '1+1>2' through operational integration

Although he is reluctant to elaborate on the details of past successful acquisitions made by Nanos Medical, the results of the post-acquisition system integration that Cui showed to PharmaInvest correspondent were very compelling.
"When we acquired Chengdu Mechan, its annual sales were only RMB70 million, and after our integration and optimization, its annual sales last year have exceeded RMB200 million." Cui said.
The success stories depend on a series of meticulous and precise operational integration under the leadership of Cui. "The success of an M&A project is more attributable to the post-merger operational integration, which is the focus of Cui's team's efforts," said Zou Qianwen, adding that in a normal M&A deal, pre-deal factors only affect 50% of the deal's success rate.
"Cui's effort in integrated operations for the merged company is like a very fine surgical operation, opening up the neurovascular of both companies, allowing the two living bodies to achieve an integral connection, and integrating departments and resources that have synergies. In general, important functions are managed and arranged by the headquarters in a coordinated manner, while other functions are mainly performed by the subsidiaries to achieve quick response and flexibility. For the Mechan acquisition, Nanos and Mechan have been integrated as one team, with information flow, logistics and talents fully connected." said Zou Qianwen who believes Cui is very skilled in operational management.
Courtesy of the common image library on WeChat official account
Cui currently spends 90% of his time and energy on business operations.
"As it is learned by many that Nanos Medical has done a lot of M&As at the start-up stage, Nanos Medical was wrongly reputed as an investor, which is actually a total misunderstanding. I prefer to spend time and efforts on the appropriate segment, instead of being superficial and distracted in many projects. That's why I have turned from an investor to an entrepreneur. Through operational integration to achieve '1+1>2', we can offer the team enough incentive to make real changes." Cui said.
Cui's belief in leading Nanos Medical to be devoted to the ENT segment stems from his bold prediction of industry changes, which has led to the advantage of being one step ahead of peers.
"As China's medical device industry shifts from rapid expansion to fierce competition, integration will be a major trend. We have been reflecting on future operation of the entire Chinese medical device segment, and it is our belief that the future medical device giants in China must be platform-based companies that revolve around different departments and disease diagnosis and treatment and technology integration." Cui said.
According to Cui, the current ENT segment is at its infancy, with a market penetration rate of less than 10% in China, approximately around 5%, versus about 20% in the US. In the meantime, there is a lack of a platform-based company with a diversified product portfolio in China. Nanos Medical is employing a three-pronged approach of in-house R&D + license-in + M&A to build a moat of integrated products of "diagnostics + devices + consumables" to fill this gap.
It is because of such a forward-looking concept that when Cui founded Nanos Medical, he and the company were not widely recognized by the market. "When I first reached out to Cui and Nanos Medical, the mainstream VCs still preferred to invest in import substitution concept-featured bestseller generic products. Cui however proposed the idea of building Nanos Medical into a platform-based company at the beginning seven years ago, which was regarded as an exception at that time." Wang Chen, who was once an early investor in Nanos Medical, recalls, "But I recognized this high-dimensional insight, which is one of the reasons why I later determined to be part of the family of Nanos Medical."
The rapid growth of Nanos Medical over the past few years is a testimony to Cui's judgment, and Nanos Medical has grown from a start-up company in Suzhou to a group company delivering products at home and abroad.
Looking into the future, Cui said, in the next 5-10 years, the medical device industry in China will not subject to a drastic change. However, M&As are inevitable. Companies with clear strategic positioning, ability to execute, and interest in the market and product power will eventually stand out as large platform-based companies in the M&As. Just as China's traditional manufacturing, energy, and TMT industries have given rise to world-class leading companies, world-class and industry-leading healthcare companies will be emerging from these large platform-based companies.
"We want to be one of them."