Republished from "Chengdu Medical City"
Recently, the Ministry of Industry and Information Technology of the People's Republic of China published the 4th list of National SRDI (Specialized, Refinement, Differential, Innovation) "Little Giants" companies, where 5 of them based in Chengdu Medical City are standing out from many participants and nominated as the National SRDI "Little Giants".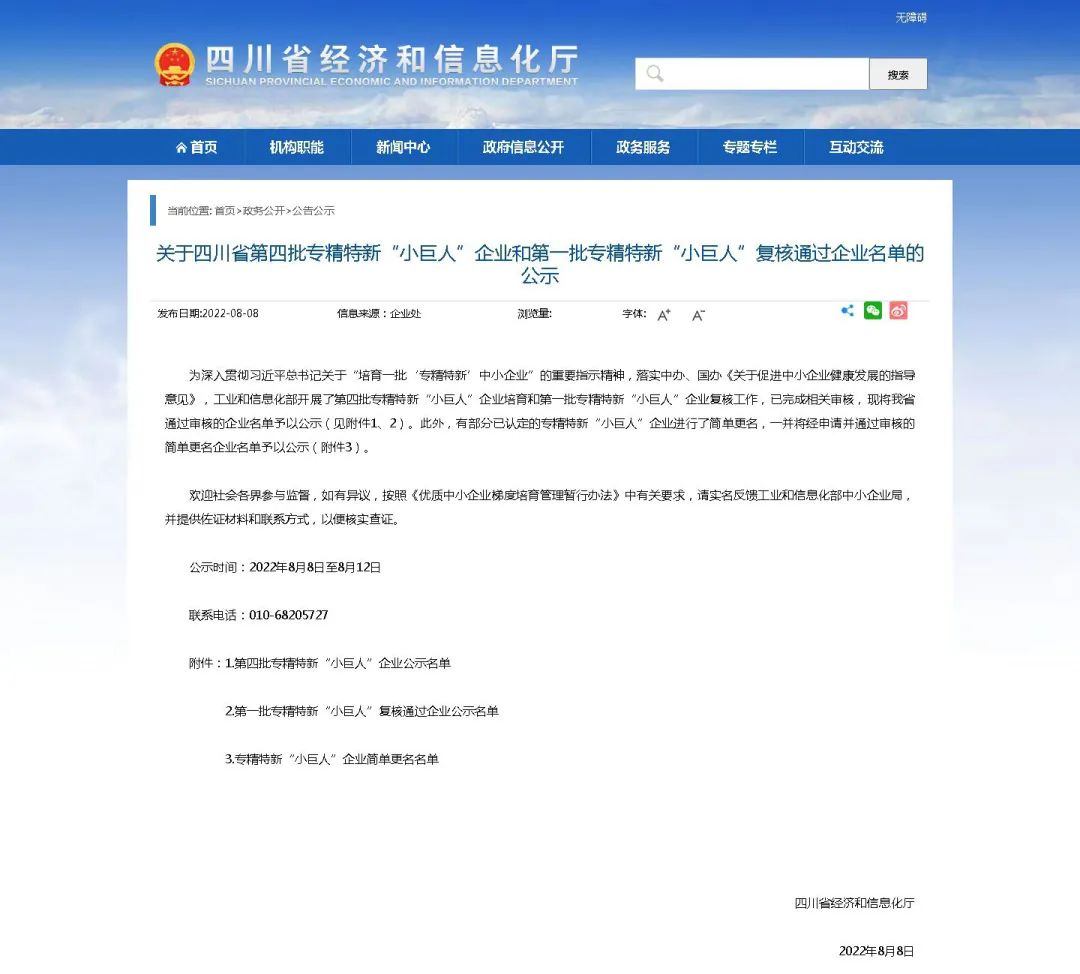 What is a SRDI "Little Giant" Company?

A SRDI "Little Giant" company is a leading enterprise that is committed to market segments, with strong creativity and high market shares, in possess of the core technologies as well as excellent quality and financial results. "Little Giant" companies are those "excellent players" among the SRDI enterprises, thus playing key roles in dealing with "stranglehold" problems.
Deep rooting into professional areas and focusing on key technologies, these SRDI companies are not only the important pillars for the City's economic resilience, but also the critical stakeholders in inspiring creative vitality, and the key links in stabilizing the industrial supply chains.
In recent years, Chengdu Medical City has been continuously fostering SRDI enterprises echelon, carefully selected, as objects of cultivation, a series of small and medium size companies that are committed to market segments with strong creativity and growth potential from strategic emerging industries and other sectors like core basic parts (components), key basic materials, advanced basic processes, industrial technology foundation. Based on the different growth stage of these companies, Chengdu Medical City has been constantly improving it mechanism of capturing, searching, incubating and supporting these companies, thus establishing the cultivation echelon of Provincial SRDI "Little Giants", National SRDI "Little Giants" and Manufacturing Champions. The City includes those SRDI "Little Giants" into its expedited services, supporting the exemplified public service platform to provide these SRDI companies with inclusive services like technological innovation, stock listing guidance, innovation result transfer and applications.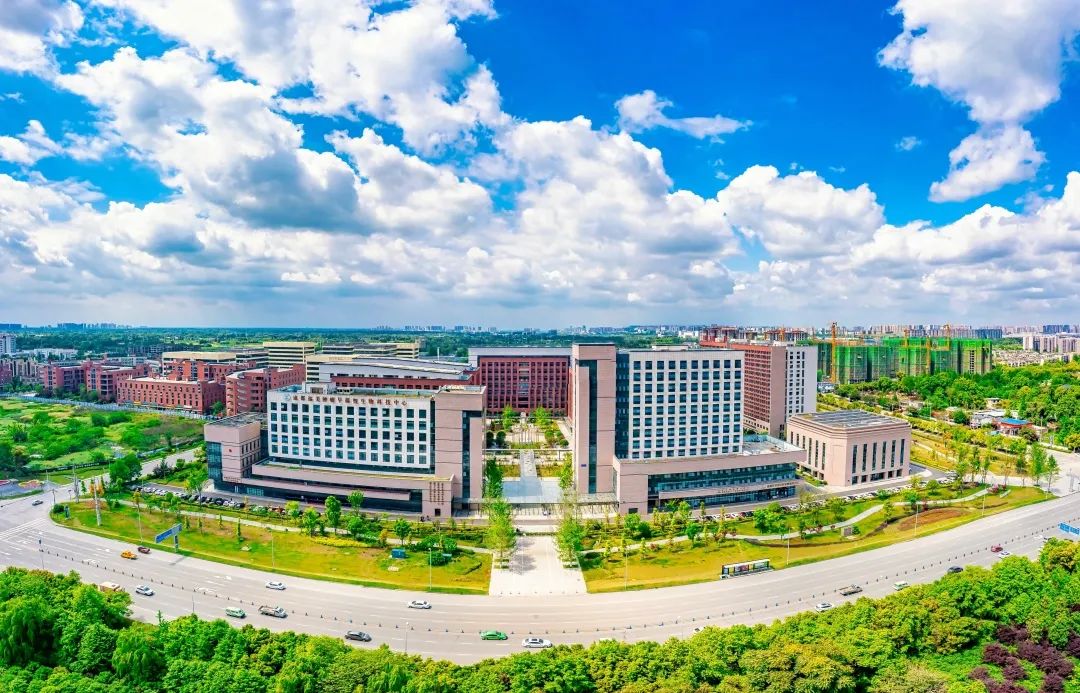 Who are enlisted?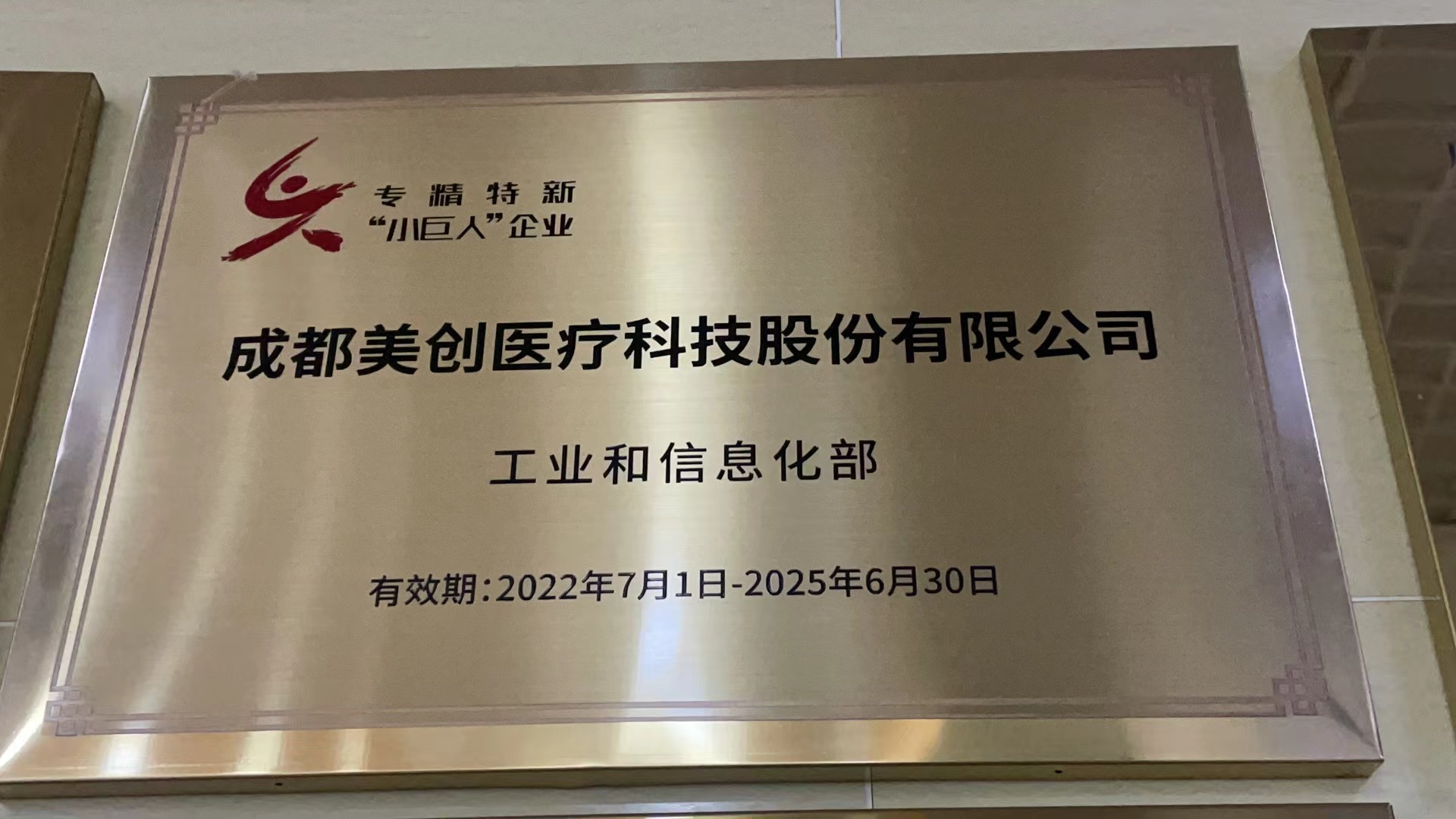 Chengdu Mechan Electronic Technology Co., Ltd
It is a national high-tech company in researching, developing, production and selling of plasma minimal invasive surgical equipment and consumables. It is engaged in the R&D and production of various minimal invasive plasma medical devices for ENT, orthopedics, urology, ophthalmology and debridement, with its products sold to 31 provinces across the country and to over 10 oversea countries. This company is one of the participants in developing the national standard Plasma Surgical Equipment, and its "Key Technology and Clinical Application of the Minimal Invasive Plasma Prostate Surgery System" was recognized by the 2019 National Award for Technological Invention 2nd Prize.
2

Chengdu Huajian Future Science and Technology Co., Ltd
It is engaged in developing innovator drugs, and currently there are 7 Class I innovative drug projects that are going through clinical trials or are in preparation for IND. the R&D pipeline of the company has outstanding advantages, thus winning supports from national key science and technology projects, and winning titles of top innovation and entrepreneurial team of Chengdu, Sichuan province. It was also enlisted into the "China Chemical Drugs R&D Entities Top 100" and 2021 "China Innovative Drugs Top 100".
Chengdu Sino-Strong Pharmaceutical Co., Ltd
It is a modern high-tech company committing to producing API (inclusive of pharmaceutical intermediates), together with scientific investigation, production and trade. It is engaged in outsourcing of new drugs R&D,with its unique advantage in synthesizing chiral drugs and intermediates. It has launched over 10 products onto the market, including Rocuronium intermediates, Dolasetron intermediates, Palonosetron intermediates, etc.
4

Sichuan Zhongxing Electronic Co., Ltd
It is a national high-tech company specialized in R&D, production and sales of various organic film capacitors (high-temperature, high-frequency, mid-voltage metallized polyphenylene sulfide film capacitors, etc.). It is the pilot enterprise of the National Management System for Integration of Informatization and Industrialization, with an annual capacity of around 3 billion capacitors of all kinds, which is also the largest specialized film capacitor manufacturer across Western China.
5

Sichuan Chuanxiao Fire Trucks Manufacturing Co., Ltd.
It is engaged in the R&D, manufacturing and service of specialized fire-fighting products like various fire trucks, high quality automatic sprinkler fire systems, gas extinguishing systems, foam extinguishing systems, powder extinguishing systems, high pressure water mist systems, wide space smart extinguishing and image detection systems, fire pumps, fire monitors, etc. It is also the first company in China receiving the fire truck "3C" certification.
Congratulate the above companies being enlisted as the National SRDI "Little Giants".
Up till now, there are 7 National SRDI "Little Giants" and 38 Provincial SRDI "Little Giants" based in Chengdu Medical City.