Duly noted from the Official Website of the People's Government of Sichuan Province that the Decision on 2021 Sichuan Patent Award Winners has been issued, among which the project "Application of Low-temperature Plasma Generator and its Controlled Knife System to the Surgery" submitted by Mechan has won the 2021 Second Prize of Sichuan Patent Award.



The Sichuan Patent Award is a Sichuan Patent Implementation and Industrialization Award established by the People's Government of Sichuan Province. As an annual awarding event, it aims to provide financial incentives to companies and institutes that have achieved significant economic benefits, social benefits, and good prospects for development in patent implementation and industrialization in the administrative region of Sichuan Province, in a way to accelerate the cultivation of new advantages driven by innovation and further promote the construction of a strong province with leading intellectual property rights.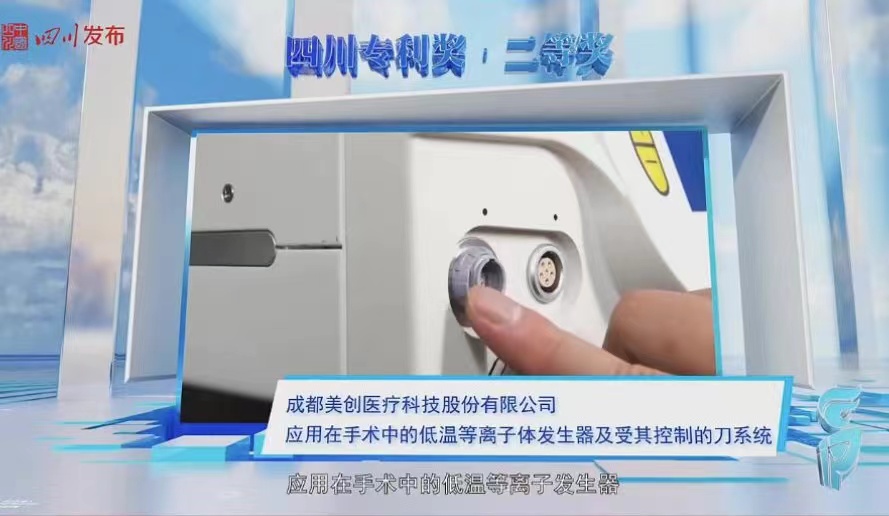 "Innovation is the first development driver". Taking technological innovation as the source power of enterprise development, Mechan independently develops plasma surgery systems and surgical electrodes by leveraging innovative thinking and leading technology, strives to promote the localization of medical low-temperature plasma equipment, and thoroughly implements the intellectual property rights of innovation achievements. Currently the company has obtained 71 valid patents (including 7 invention patents) and 6 computer software copyrights. The company has been consecutively honored with titles like "National High-tech Enterprise", "National Specialized, Sophisticated, Distinctive, and Innovative 'Little Giant' Enterprises", "Industrial Enterprise Intellectual Property Application Pilot" of the Ministry of Industry and Information Technology, and "Chengdu Intellectual Property Advantage Enterprise".


This Second Prize of Sichuan Patent Award is definitely the result of the company's unstoppable pursuit for innovation as its first driving power in development. The company insist on protecting intellectual property as its vision in protecting innovation, strengthening the transfer and transformation of innovation achievements and intellectual property, and striving to transform intellectual property advantages into high-quality development advantages. Mechan will work even harder and adhere to independent innovation, improve the intellectual property creation and application, promote patent implementation and industrialization, and strive to transform intellectual property advantages into high-quality development advantages.